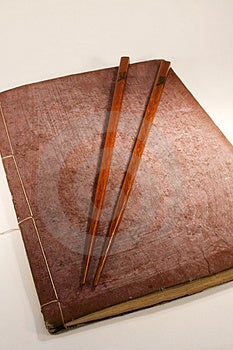 I first heard of a pillow book when I read 'this is all: the pillow book of Cordelia Kenn' by Aidan Chambers. I liked the idea, since I usually give up diaries after a few days. A pillow book gives me more freedom: I write whatever I want, whenever I want.
The pillow book was conceptualised in Japan. It is a book kept somewhere personal to the writer - like under a pillow. It usually includes poetry as well as diary-type entries. I write whatever I feel like in my pillow book, which includes random "poetry", diary-type entries, ideas and thoughts.
Having kept the pillow book that I literally keep by my pillow and that noone else may read, I'm making a leap to keeping an electronic pillow book too. If you think it's interesting, go ahead and read it.